At Synergy, we believe that achieving and maintaining healthy, radiant skin goes beyond just in-office treatments. That's why we offer a curated selection of medical-grade skincare products from trusted brands such as Alastin, SkinCeuticals, Jane Iredale, Colorescience, and Vivier. We have carefully chosen these skincare lines for their exceptional quality and proven effectiveness in addressing a wide range of skin concerns.

Each individual's skin is unique, and a personalized skincare regimen is crucial for optimal results. Our experienced team will work closely with you to assess your specific needs and recommend the most suitable products from our collection. Whether you're looking to rejuvenate, hydrate, and protect your skin, or to extend the benefits of your aesthetic treatments, our medical-grade skincare products serve as an essential complement to our treatments, helping you achieve and maintain beautiful, healthy skin.
Book a Personalized Skincare Consultation
Alastin
Alastin is a premium skincare line recognized for its innovative and scientifically advanced formulations. Designed to enhance the skin's natural regenerative processes, Alastin products are specifically developed to support and optimize aesthetic procedures, such as laser treatments, microneedling, and chemical peels.
Alastin combines key ingredients, including proprietary peptides and TriHex Technology®, to promote skin remodeling, improve elasticity, and restore a youthful appearance. Their comprehensive range of products includes cleansers, serums, moisturizers, and sunscreens, all formulated to address common skincare concerns such as fine lines, wrinkles, uneven skin tone, and texture irregularities.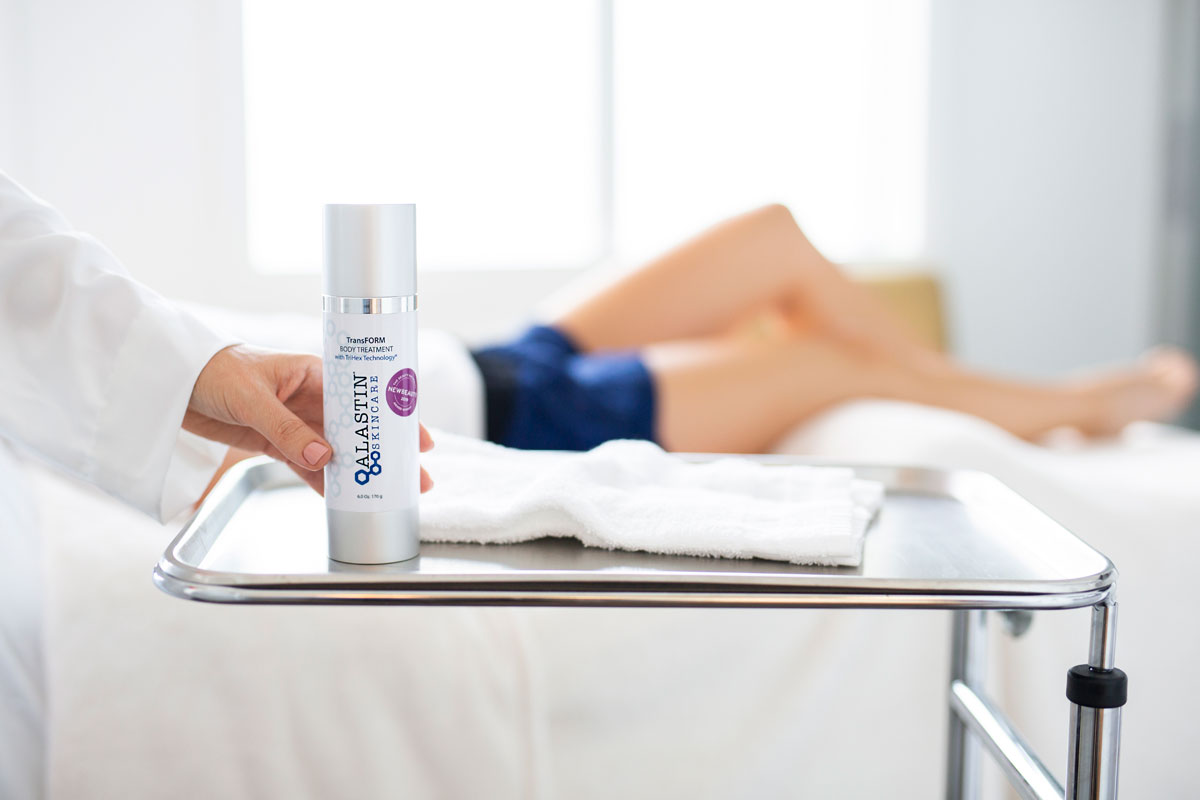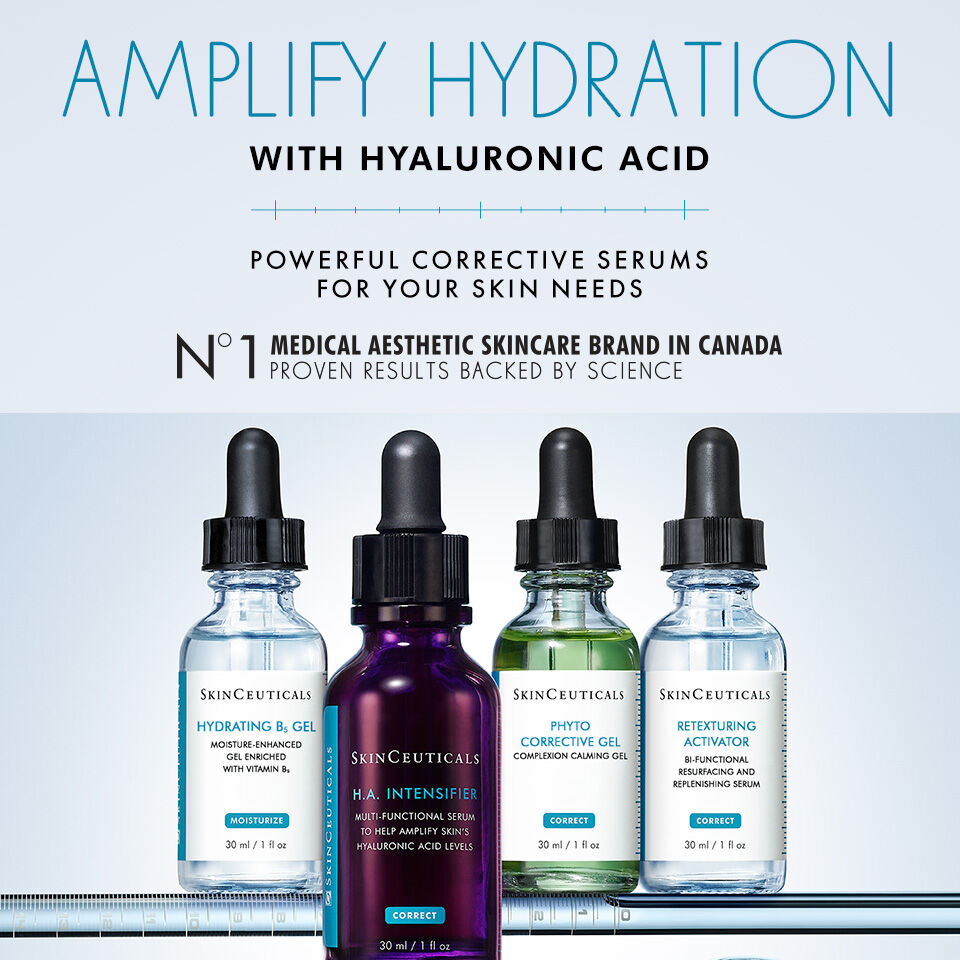 SkinCeuticals
Skinceuticals is an advanced skincare line dedicated to developing science-backed formulations that target specific skin concerns and promote overall skin health. Their products are manufactured using high-quality ingredients and cutting-edge technologies to deliver visible and long-lasting results. From potent antioxidants to targeted treatments, Skinceuticals offers a wide range of solutions designed to address various skin issues such as aging, discoloration, acne, and sun damage.
Colorescience
Colorescience products are crafted with a focus on mineral-based ingredients in a variety of formulations. Their collection includes primers, foundations, powders, and other makeup products that not only provide flawless coverage but also offer skincare benefits. The brand's dedication to incorporating natural minerals ensures a gentle and non-irritating experience, making their products suitable for even the most sensitive skin.
Beyond cosmetics, Colorescience also offers a full range of skincare products designed to nourish and improve the overall health of the skin. From cleansers and serums to moisturizers and sunscreens, their skincare range combines powerful ingredients like antioxidants, peptides, and botanical extracts to target specific concerns such as aging, discoloration, and environmental damage.
What sets Colorescience apart is its commitment to sun protection. Their products feature broad-spectrum SPF to shield the skin from harmful UVA and UVB rays, helping to prevent sunburn and premature aging. This focus on sun care aligns with Colorescience's mission to promote healthy and radiant skin while maintaining a beautiful and natural appearance.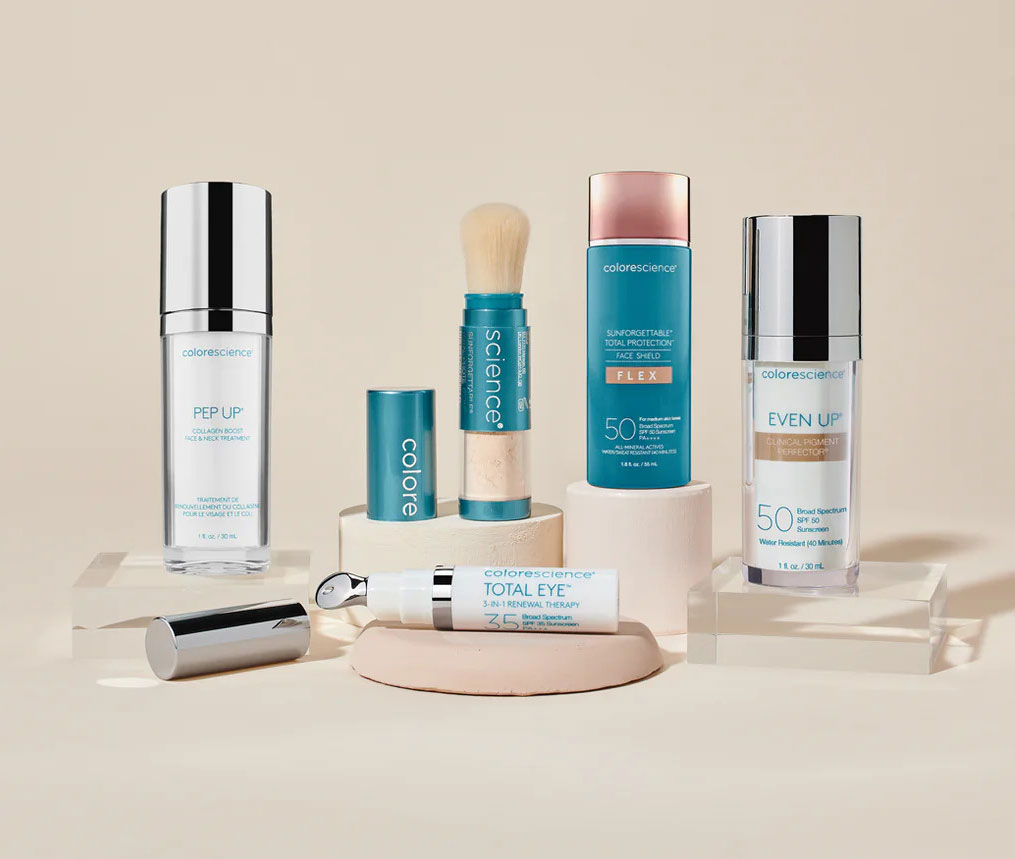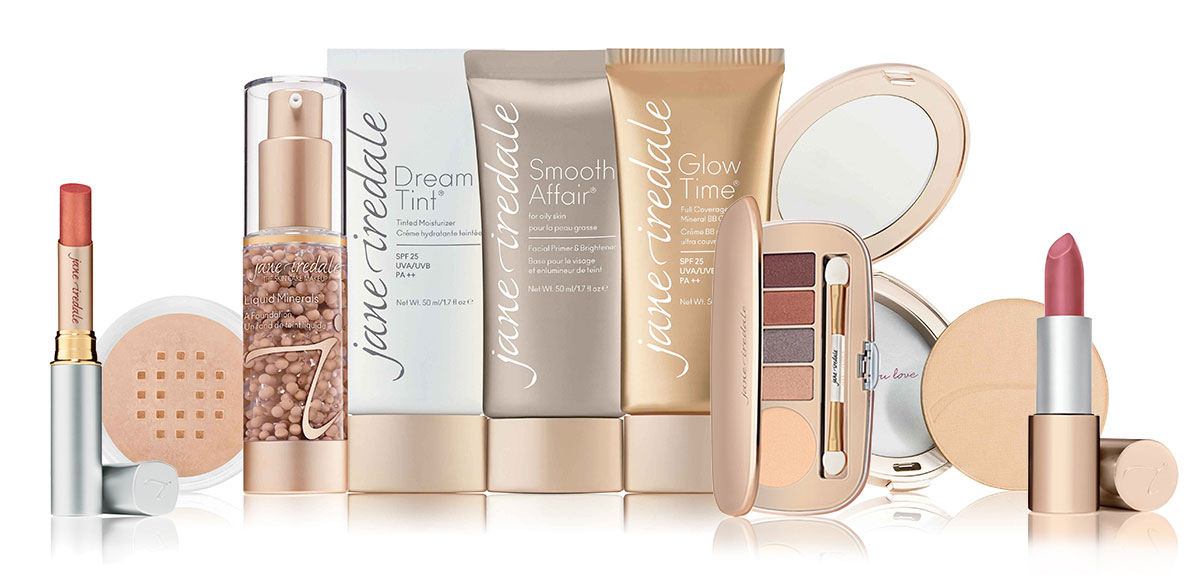 Jane Iredale
Jane Iredale skincare line merges beauty and skincare to offer a wide range of products designed to enhance and protect the skin. At the heart of Jane Iredale's philosophy is the belief that makeup should not only enhance one's beauty but also serve as an extension of skincare. Their products are crafted with high-quality minerals and botanical extracts, avoiding harsh chemicals and synthetic ingredients that can potentially irritate the skin.
Jane Iredale offers a diverse range of products, including foundations, concealers, blushes, bronzers, and more. Their formulas are lightweight, breathable, and non-comedogenic, allowing the skin to breathe while providing a flawless finish. The brand's extensive shade range ensures that individuals of all skin tones can find their perfect match.
With a commitment to clean and natural ingredients, Jane Iredale creates cosmetics that not only provide exceptional coverage but also nourish and improve the overall health of the skin. The brand is cruelty-free and many of their products are vegan, making them a great choice for individuals who value both their skin and the environment.
Vivier
Vivier is a prestigious skincare line renowned for its advanced formulations and commitment to delivering exceptional results. With a focus on science-backed skincare solutions, Vivier offers a comprehensive range of products that target various skin concerns and promote overall skin health.
Vivier places a strong emphasis on the power of antioxidants in their formulations. Antioxidants play a vital role in protecting the skin from environmental stressors, combating free radical damage, and promoting a youthful complexion. The brand utilizes potent antioxidant ingredients, such as vitamin C, vitamin E, and resveratrol, to help brighten the skin, reduce the appearance of fine lines and wrinkles, and improve overall skin tone and texture.
In addition to their antioxidant-rich formulations, Vivier incorporates other beneficial ingredients, including peptides, hyaluronic acid, and botanical extracts, to enhance the effectiveness of their products. These ingredients work synergistically to hydrate, nourish, and revitalize the skin, promoting a more youthful and radiant appearance.
Vivier products are free from parabens, sulfates, artificial dyes, and other potentially harmful ingredients, making them suitable for all skin types, including sensitive skin.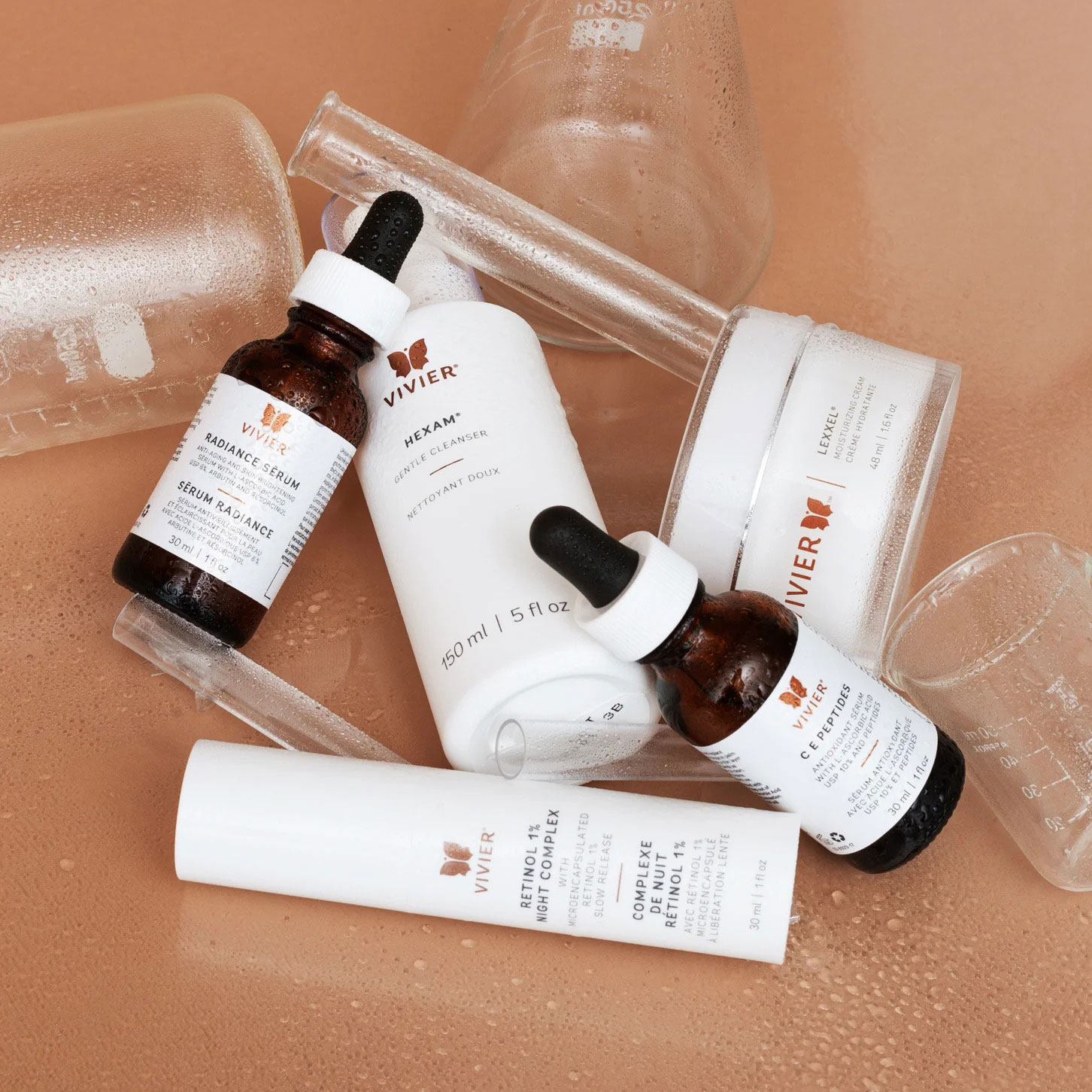 GET STARTED
"*" indicates required fields