A surgical lip lift is a cosmetic procedure that involves removing a small portion of skin from the area just above the upper lip to shorten the distance between the nose and the upper lip. This results in a more pronounced upper lip, making it appear fuller and more youthful. The procedure is typically done under local anesthesia, and can take anywhere from 30 minutes to an hour to complete.
A surgical lip lift can provide several benefits, including:
Improved lip symmetry and definition
More pronounced cupid's bow
Increased tooth show when smiling
Reversal of age-related changes to the lips
Get Started
Surgical Lip Lift in Nanaimo
There are a few different techniques that can be used for a surgical lip lift. During your consultation, Dr. Barnsley will explain the options and determine which technique is best for you based on your individual anatomy and desired results.
A surgical lip lift is a permanent solution to lip aging, unlike fillers or other non-surgical treatments which may require touch-ups every few months.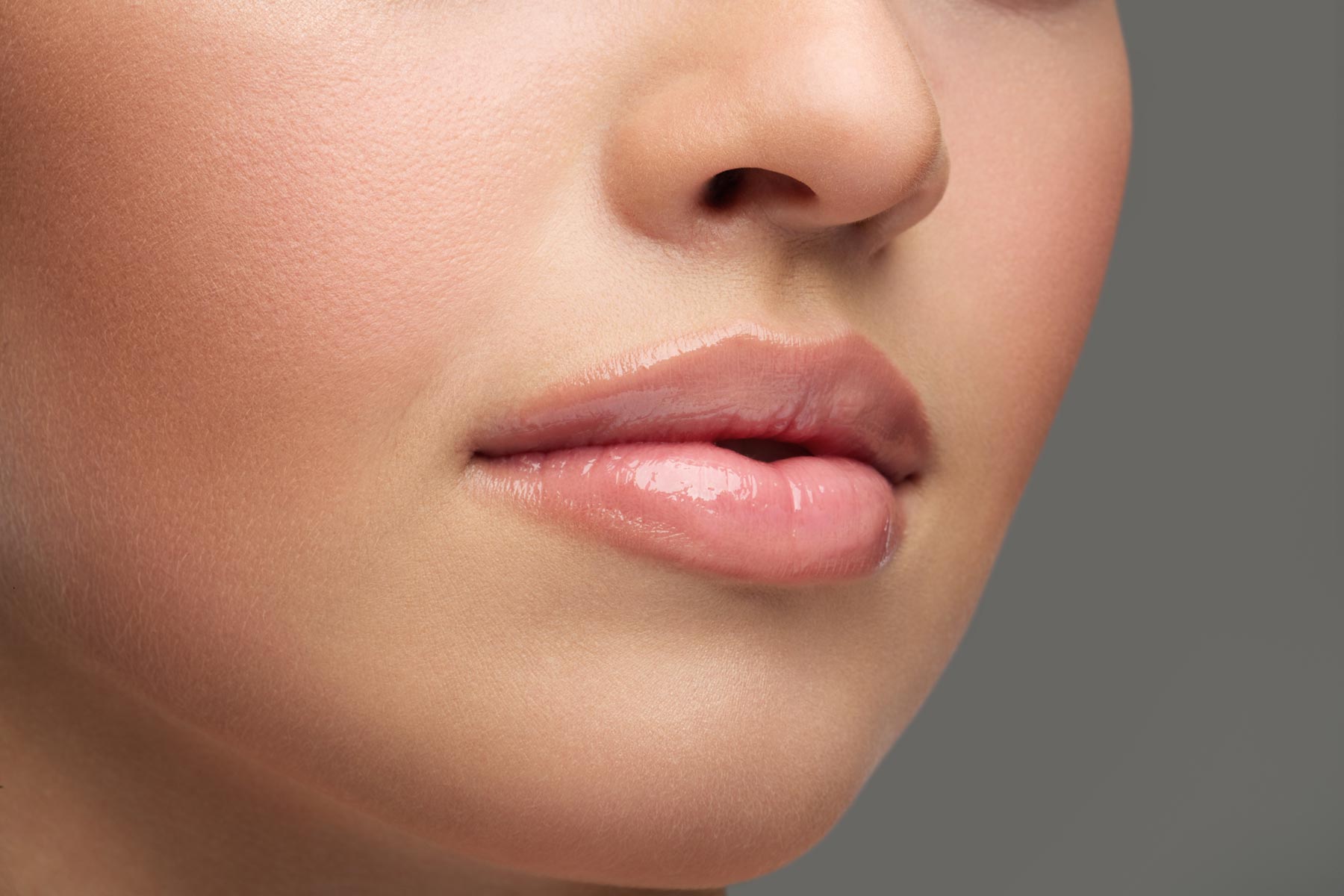 Questions & Answers
Who is a candidate for a lip lift?
Good candidates for a lip lift are those who have a long distance between the nose and upper lip, which can cause the upper lip to appear thin or saggy.
How is a lip lift performed?
During a lip lift procedure, an incision is made along the base of the nose, and a small amount of skin is removed to shorten the distance between the nose and upper lip. The incision is then closed with sutures.
What is the recovery time for a lip lift?
Immediately after the procedure, you can expect some swelling and bruising that will typically resolve within a week or two. Most patients are able to return to work and normal activities within 7-10 days.
Are the results of a lip lift permanent?
The results of a lip lift are permanent, as the procedure involves the surgical removal of a portion of skin. However, the aging process will continue, and over time the lips may lose some of their fullness.
Will a lip lift leave a scar?
There will be a small scar at the base of the nose where the incision was made, but this scar is usually very small and can be easily hidden with makeup or you may opt for a laser treatment in order to improve the appearance of the scar permanently.
Can a lip lift be combined with other procedures?
Yes, a lip lift can be combined with other cosmetic procedures, such as a facelift or blepharoplasty, for a more comprehensive rejuvenation of the face. Laser resurfacing can be combined with a lip lift to further improve the fine lines and wrinkles of the upper lip.
Non-Surgical Options
Botox Lip Flip
Surgical lip lift offers longer-lasting results and allows for precise control over lip shape and projection. Botox lip flip is a non-surgical option with minimal downtime, providing a temporary enhancement and natural-looking results.
Learn More
Dermal Fillers
Dermal fillers offer the advantage of immediate results, customizable volume, and the ability to address multiple lip concerns such as volume, shape, and definition. They also provide a temporary solution that can be adjusted or reversed if desired.
Learn More