Lip fillers are a non-surgical cosmetic procedure that involve injecting dermal fillers into the lips to enhance their size, shape, and overall appearance. The procedure is becoming increasingly popular as more people seek to achieve the full and pouty lip look that has been popularized by celebrities.
Lip fillers can be used to add volume and definition to thin or uneven lips, as well as to smooth out wrinkles and fine lines around the mouth. They are also a popular choice for those who want to rejuvenate their lips and give them a more youthful appearance.
Book an Appointment
Natural Results with Lip Filler in Nanaimo
At Synergy, we use high-quality dermal fillers such as Juvéderm and Restylane to ensure natural-looking results that last for several months. Our experienced injectors Dan Marwood, MD and Matt Mehrassa, RN will work with you to determine the right amount of filler to achieve your desired look while maintaining a natural balance with your facial features.
If you are interested in lip fillers, we encourage you to schedule a complimentary consultation with our team to discuss your options and learn more about the procedure. We are committed to providing safe and effective treatments to help you achieve your aesthetic goals.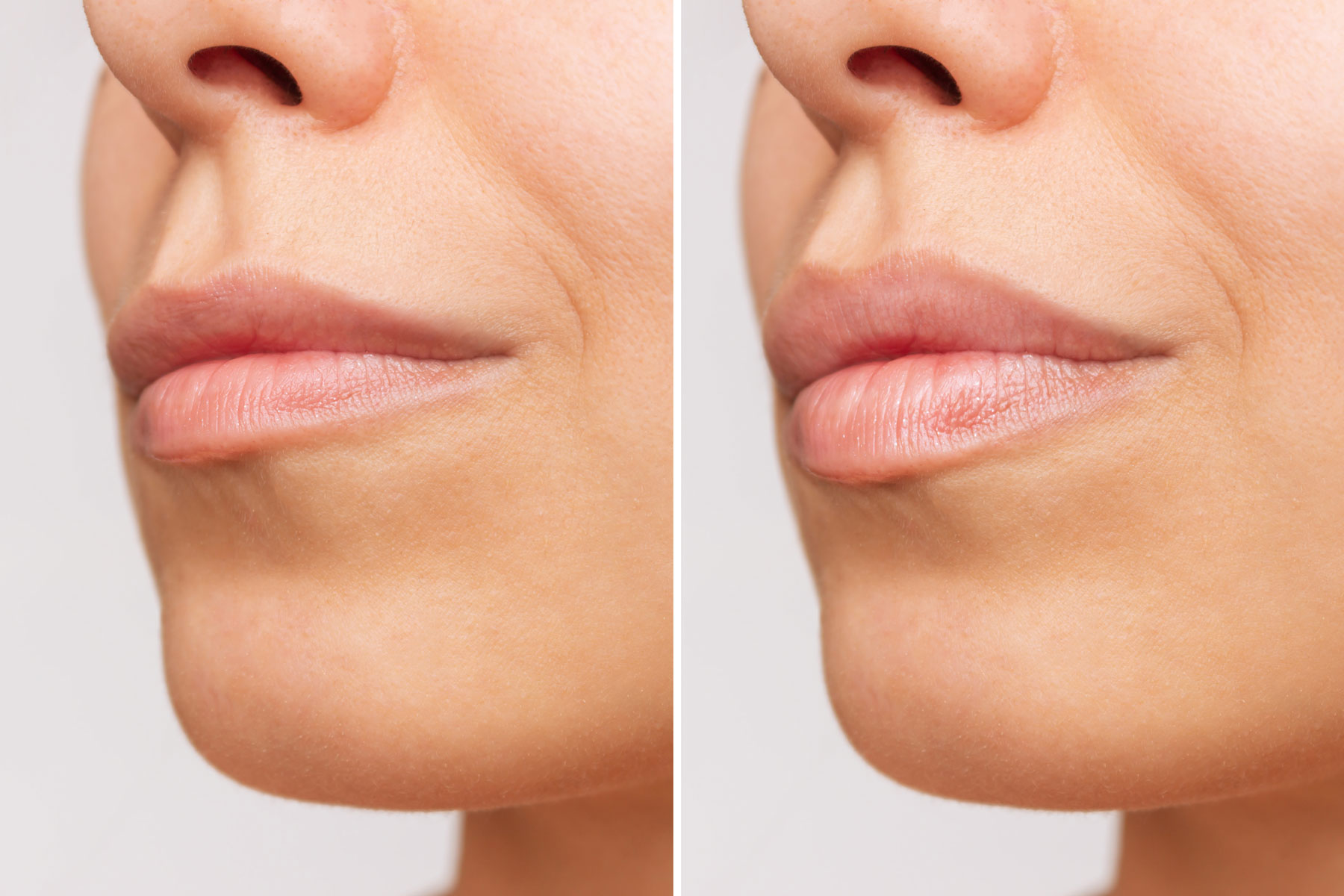 Related Procedures
Surgical Lip Lift
A surgical lip lift is a cosmetic procedure that shortens the distance between the upper lip and the base of the nose, enhancing lip shape and overall facial appearance. In some cases, a combination of surgical lip lift and fillers may be recommended to achieve the desired results. This approach addresses both structural and volume-related concerns for a comprehensive lip enhancement. Dr. Barnsley will make his recommendation based on your individual case.
Learn More
Botox Lip Flip
Botox lip flip uses strategically placed injections to create the appearance of a lifted upper lip, providing a subtle enhancement to the lip contour. This is by far is the easiest, quickest, low-cost option for short-term lip augmentation using injectables.
Learn More
GET STARTED
"*" indicates required fields