Welcome to Synergy Mommy Makeover, where we celebrate the joys of motherhood while recognizing the physical changes it can bring. We understand that the incredible journey of pregnancy and childbirth can leave you longing to restore your pre-pregnancy body. If you're ready to regain your confidence, enhance your appearance, and stop hiding your body, a Mommy Makeover can be the transformative solution you've been searching for.
Typically, around a year after the birth of your last child, when your body has had time to recover, you can embark on the Mommy Makeover journey. This personalized experience combines a range of surgical procedures that are tailored to your specific needs and goals, addressing areas most affected by pregnancy and childbirth.
Get Started
Mommy Makeover in Nanaimo and Victoria
Our board-certified plastic surgeon Dr. Barnsley can offer various surgical options as part of your Mommy Makeover, such as a tummy tuck to tighten abdominal muscles and remove excess skin, breast augmentation or breast lift to restore volume and firmness, and liposuction to contour stubborn areas. These procedures are designed to sculpt and rejuvenate your body, helping you regain your pre-pregnancy shape.
But our commitment to your transformation doesn't stop there. At Synergy, we go beyond surgical solutions to enhance your Mommy Makeover experience. At our Nanaimo location, we offer advanced treatments like CoolSculpting, Morpheus8, and EvolveX, which complement the surgical procedures by targeting specific concerns and helping to further tone and refine your body.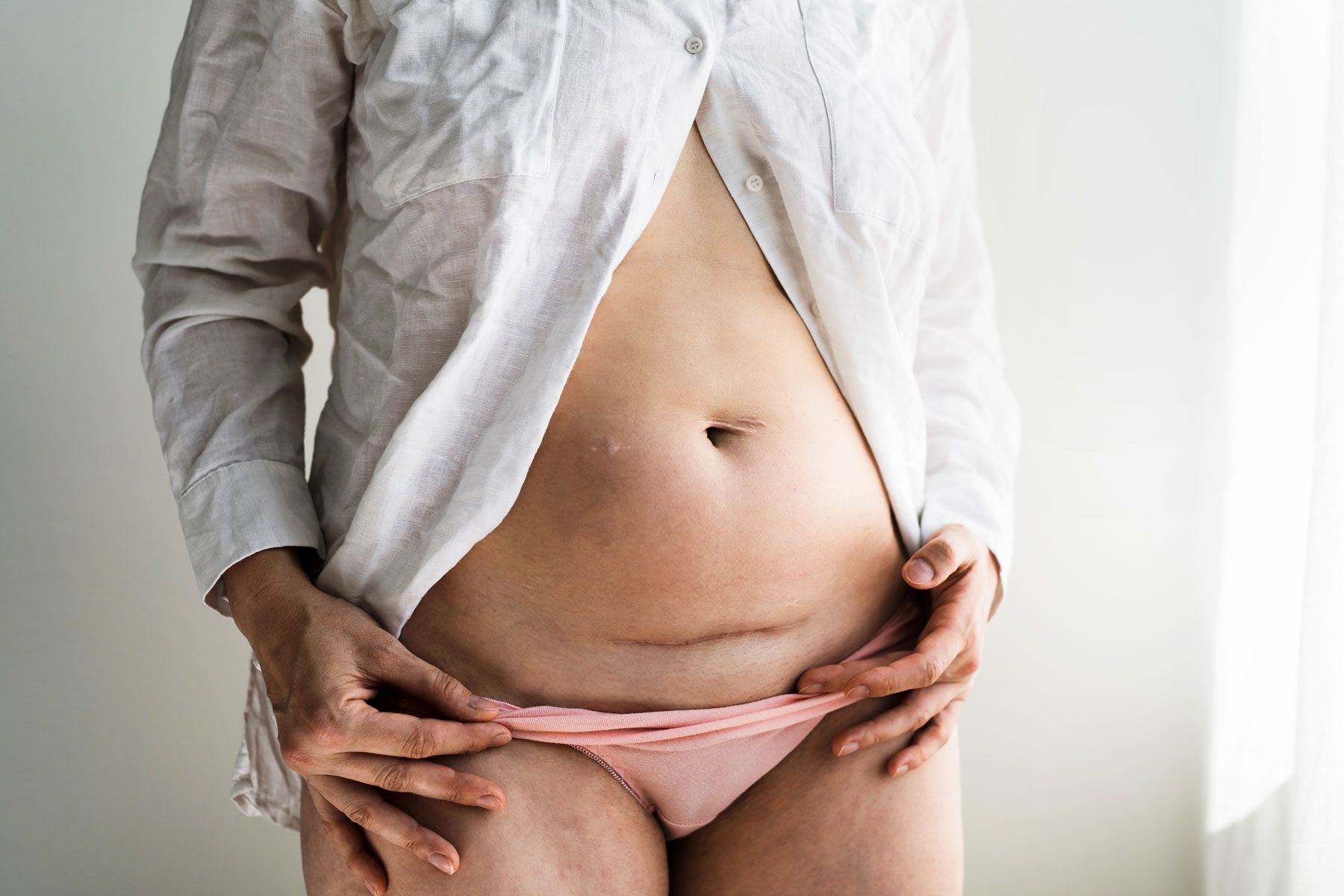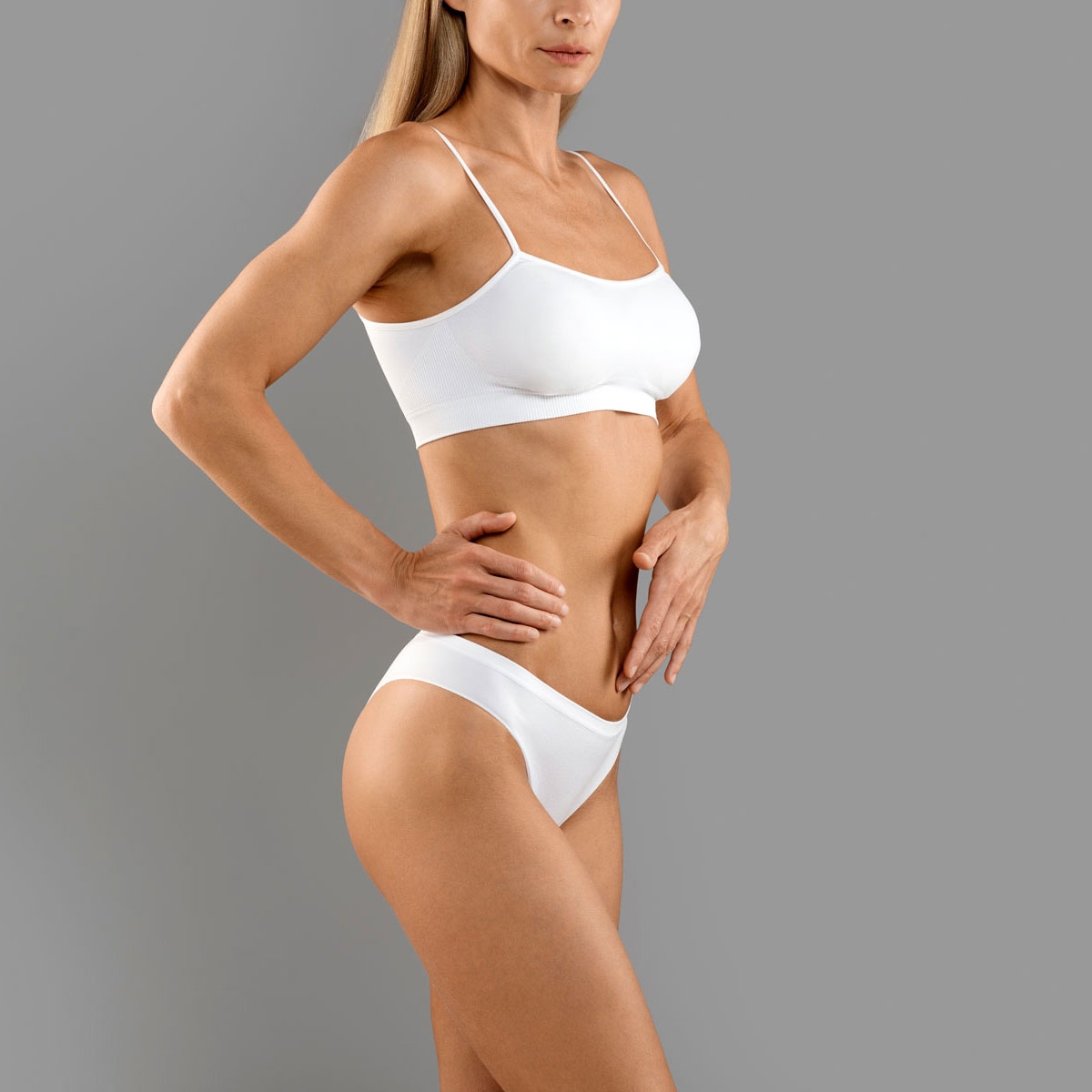 Non-Surgical Modalities
CoolSculpting is a non-invasive fat reduction treatment that uses controlled cooling technology to freeze and eliminate stubborn fat cells, leaving you with a more contoured physique. Morpheus8, a non-invasive radiofrequency treatment, stimulates collagen production and tightens the skin, improving texture and overall skin quality. EvolveX utilizes innovative body contouring technology to precisely sculpt and shape your body, achieving the desired contours you've been dreaming of.
We understand that being a mother is a demanding role, and taking care of yourself shouldn't be a luxury. Our comprehensive Mommy Makeover approach, combined with state-of-the-art treatments, allows us to create a tailored experience that celebrates your journey into motherhood while helping you reclaim your body and embrace your unique features. Let us guide you through this empowering transformation, as you step into a new chapter of your life with renewed confidence and a radiant glow.
Mommy Makeover Cost
The fees for Mommy Makeover procedures start at $15,000 and will vary from patient to patient. Our dedicated team of professionals will work closely with you to develop a personalized treatment plan that addresses your specific concerns and goals. We believe that the cost should never be a barrier to achieving your desired results, which is why we offer flexible financing options and hybrid payment plans to make your Mommy Makeover experience more accessible and manageable.
We are committed to providing you with exceptional care and support throughout your Mommy Makeover, ensuring that your investment in yourself yields long-lasting and rewarding results.