Tummy Tuck (Abdominoplasty)
Like many of our patients, you may find that achieving the flat, toned stomach of your dreams is just out of reach. Even if you commit to a healthy diet and disciplined exercise routine, you may still find that your efforts haven't yielded the results you want.
A tummy tuck, or abdominoplasty, is a complex body contouring procedure designed to improve the appearance of your midsection. Some of the techniques applied during a tummy tuck are:
Removing excess fat from your abdominal region
Tightening stretched or loose abdominal muscles
Tightening or remove hanging, excess skin
Re-draping remaining skin to create a tighter, flatter stomach
Get Started
Tummy Tuck in Victoria
Tummy tucks can be completely customized to meet your unique needs and goals. During your consultation with Dr. Barnsley, he will evaluate your current condition, discuss your individual goals and offer recommendations to help you attain the sculpted look you desire.
Depending on your situation, Dr. Barnsley may recommend either a full tummy tuck or a mini tummy tuck. Full tummy tuck addresses the entire area of the abdominal region, while mini tummy tuck is designed to focus on the region between the belly button and the pubic area. Many patients choose to combine their abdominoplasty surgery with liposuction for even greater contouring results.
Tummy tuck benefits you can expect

Improved overall body contour
Tighter abdominal muscles for a more toned appearance
Removal of loose skin that can result from a recent weight loss or pregnancy
The ability to wear more form-fitting clothing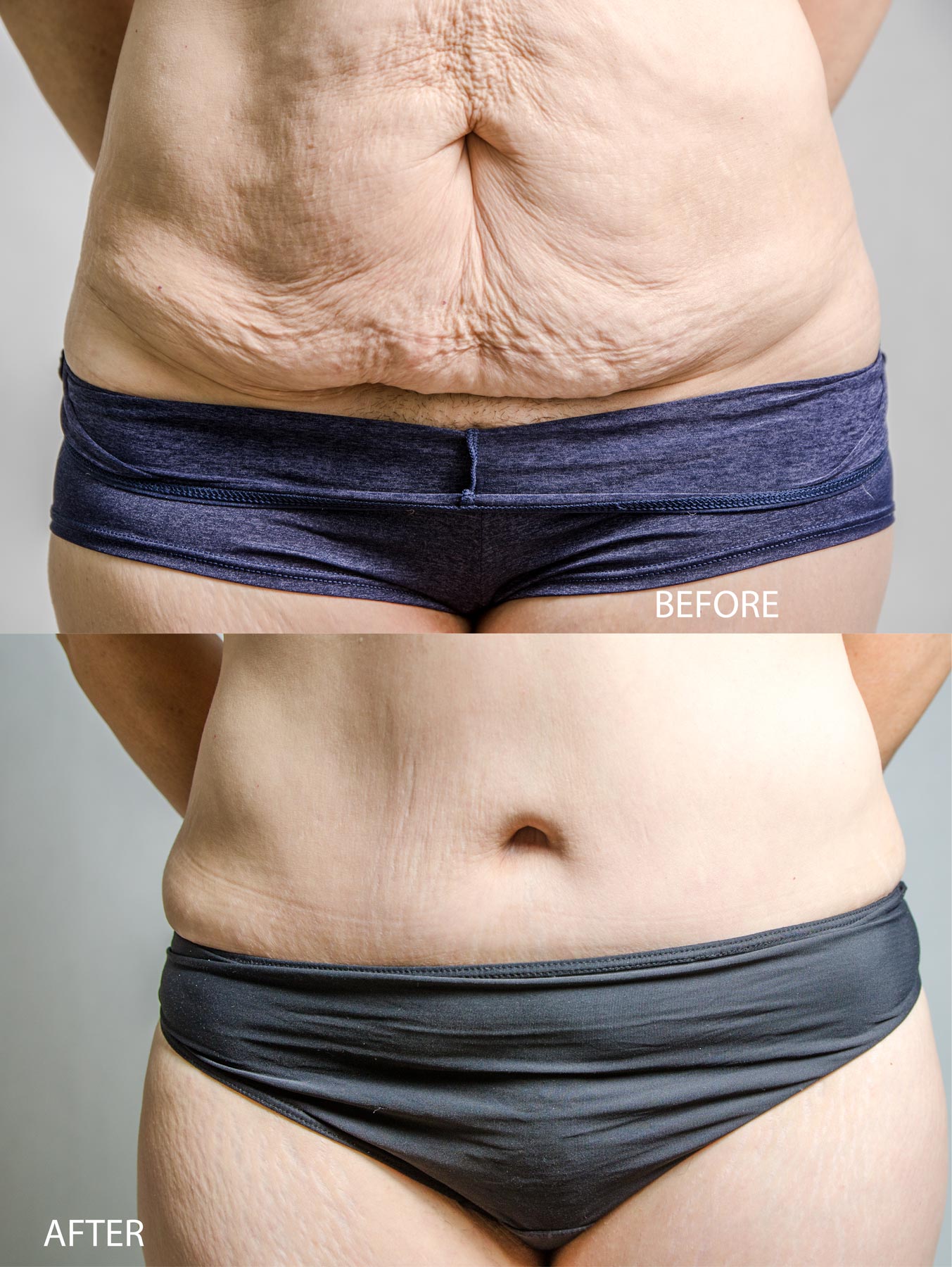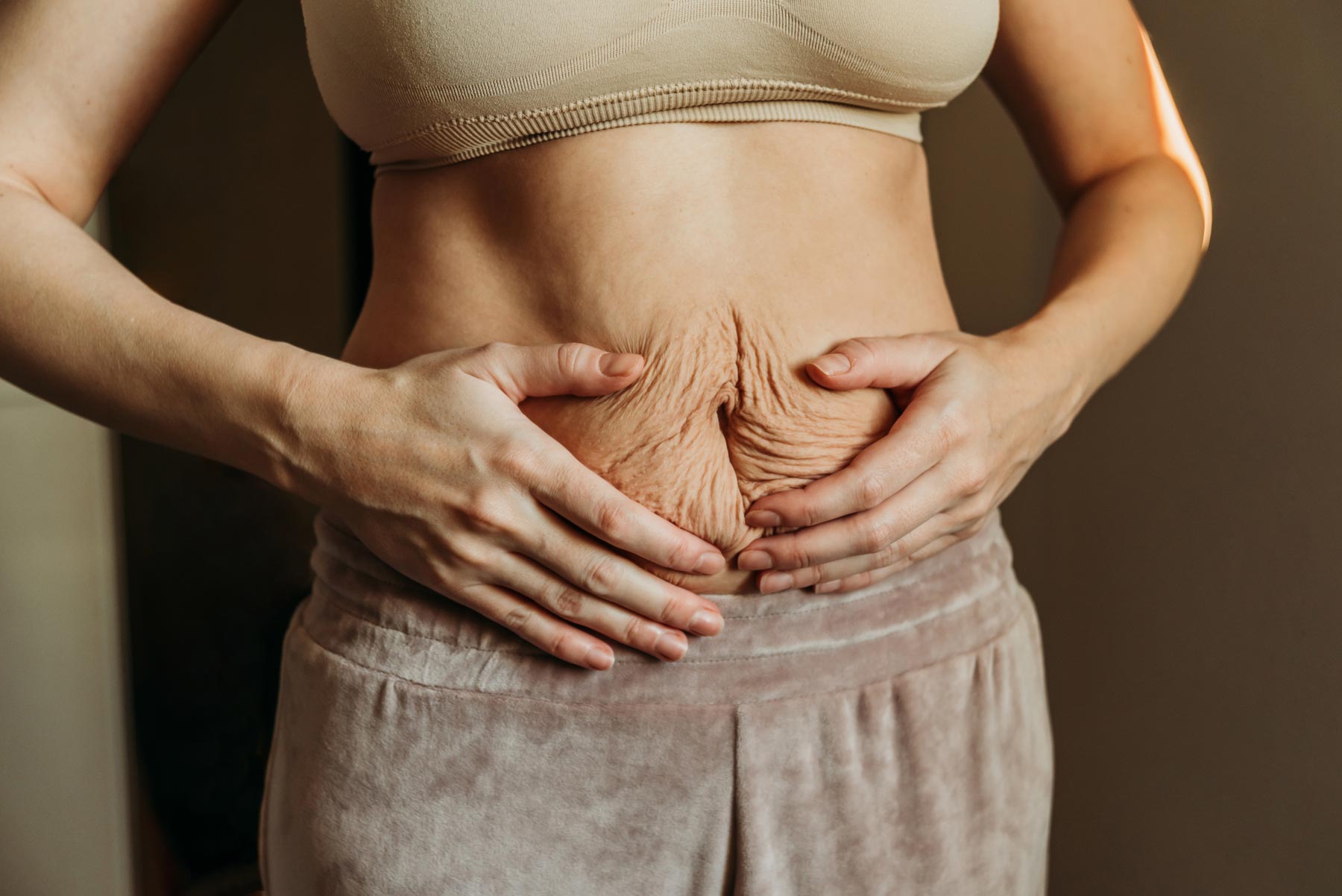 Abdominoplasty vs Liposuction
The decision to have a tummy tuck or liposuction depends on your specific concerns and goals. Here are some general considerations:
Tummy Tuck: A tummy tuck is typically recommended for individuals who have excess skin and weakened abdominal muscles. It is an effective procedure for addressing loose, sagging skin, as well as tightening the abdominal muscles for a firmer and flatter midsection. A tummy tuck is often recommended after a significant weight loss, pregnancy, or if you have excess skin due to aging.
Liposuction: Liposuction is a procedure that targets stubborn pockets of fat that are resistant to diet and exercise. It is not intended for significant weight loss but rather for contouring and sculpting specific areas of the body.
Dr. Barnsley

's Patient Testimonial
My experience with [Dr. Barnsley] was just as fantastic as the first one. After having breast reduction surgery a while prior, I decided that no amount of fitness or diet would remove the excess skin and other nonsense from my abdomen. Dr. Barnsley was brilliant. He made me feel confident in the whole procedure from consult to follow up. He was attentive, and never made me feel rushed. The recovery from this procedure was more significant than the breast reduction but he and his staff checked on my regularly to see how I was doing and when I needed a little help Dr. Barnsley had me to come to the private facility and saw me in the minimal time he had between surgeries. He has changed my life in ways he will never know. Because of him, I have confidence, and don't hide my body as much as I use to. He was just a wonderful doctor and I would recommend him to anyone who was considering post baby procedures.

This procedure itself is just so worth it beyond any words I can even describe. The recovery sucks, and drains TOTALLY suck but I would do it again if I had to. I think the idea of drains really messed with me more than they should have. The concept that they were "sewn" in made me feel squeamish and I know I was just being a weirdo. I didn't realize how much my abs were going to kill afterward. like how much a person actually uses those muscles in every day life. The pain was medium but again, this procedure changed my life and I am so glad I went ahead with it. – Kswiss1444
Who is a good candidate?
Tummy tucks can provide beautiful, life-changing results, but they are not ideal procedures for every patient. Individuals who are overweight, in poor health or plan on future pregnancies may need to postpone abdominoplasty until they have reached or neared their goal weight, attained good health or completed their final pregnancy.
Typically, you may be a good candidate for tummy tuck surgery if you:
Have struggled to tone your abdominal area through exercise and diet
Are in generally good health
Are near your healthiest BMI
Do not smoke
Have realistic goals and expectations
Are prepared for a surgical procedure and recovery period
Questions & Answers
How long is the recovery period for a tummy tuck?
Recovery time can vary depending on the extent of the procedure, but most patients can expect to take about 2-4 weeks off from work and avoid strenuous activity for 4-6 weeks.
Will I have a visible scar after a tummy tuck?
Yes, there will be a scar, but Dr. Barnsley is known for his expertise and skill with tummy tucks. He will place the incision low so it can be easily hidden by clothing or swimwear.
Will a tummy tuck help me lose weight?
While a tummy tuck can remove excess skin and fat, it is not a weight loss procedure and is best for patients who are already at or near their goal weight.
Can Morpheus8 replace a tummy tuck?
Morpheus8 can be used as part of a tummy tuck procedure to help tighten loose skin and improve the appearance of stretch marks. However, it is important to note that Morpheus8 alone cannot provide the same level of results as a traditional tummy tuck surgery. For patients who have excess skin and/or significant abdominal muscle separation, a tummy tuck surgery is likely the best option.
Can CoolSculpting replace a tummy tuck?
While CoolSculpting can help reduce the amount of fat in the abdominal area, it cannot address sagging skin or muscle separation that may result from pregnancy, weight loss, or aging. Tummy tuck, on the other hand, can address these issues by removing excess skin and tightening the abdominal muscles. In some cases, a combination of CoolSculpting and tummy tuck may be recommended to achieve the desired results.
Can EvolveX Tite replace a tummy tuck?
While EvolveX BodyTite can provide noticeable improvements in the appearance of the abdomen, it may only be a suitable alternative for individuals with mild to moderate skin laxity and localized pockets of fat. It can help to improve skin tightness and contour the abdomen, but it may not address muscle separation or remove large amounts of excess skin.
The best way to determine if EvolveX BodyTite is the right option for you is to consult with Dr. Barnsley. He will assess your specific concerns, evaluate your skin quality and laxity, and provide you with a comprehensive treatment plan tailored to your individual needs and goals. In some cases, Dr. Barnsley may recommend a combination of surgical and non-surgical treatments to achieve the desired results.
How much does a tummy tuck cost?
The cost of a tummy tuck procedure can vary depending on several factors, including the specific technique used and any additional procedures or services included in the package. As each patient's needs and goals are unique, it is best to consult Dr. Barnsley, our board-certified plastic surgeon. He will evaluate your specific case and provide you with an accurate cost estimate. At our practice, tummy tuck procedures start at $6,000, but please note that this is a general starting point and the final cost may vary based on individual circumstances.