BBL Forever Bare Laser Hair Removal
Are you tired of constantly shaving, waxing, or plucking unwanted hair? Forever Bare BBL is a laser hair removal treatment that utilizes light energy to target and disable hair follicles. It is a convenient and long-lasting solution to achieve smooth, hair-free skin.
Book an Appointment
The Synergy + Sciton Difference
Forever Bare BBL utilizes a broad spectrum of light that encompasses wavelengths in the range of 500 to 1200 nanometers (nm). This range is effective for targeting the melanin in hair follicles, heating them to disable future hair growth. The skill and expertise of the provider in choosing the appropriate treatment range, coupled with the quality of laser equipment, play a crucial role in the success of laser hair removal treatments.
Our team of highly trained specialists not only possess in-depth knowledge of laser technology but also have access to the most advanced laser system. With their expertise, 10+ years of hands-on experience, and our superior Sciton equipment, you can have confidence in the precision, effectiveness, and safety of your laser hair removal experience.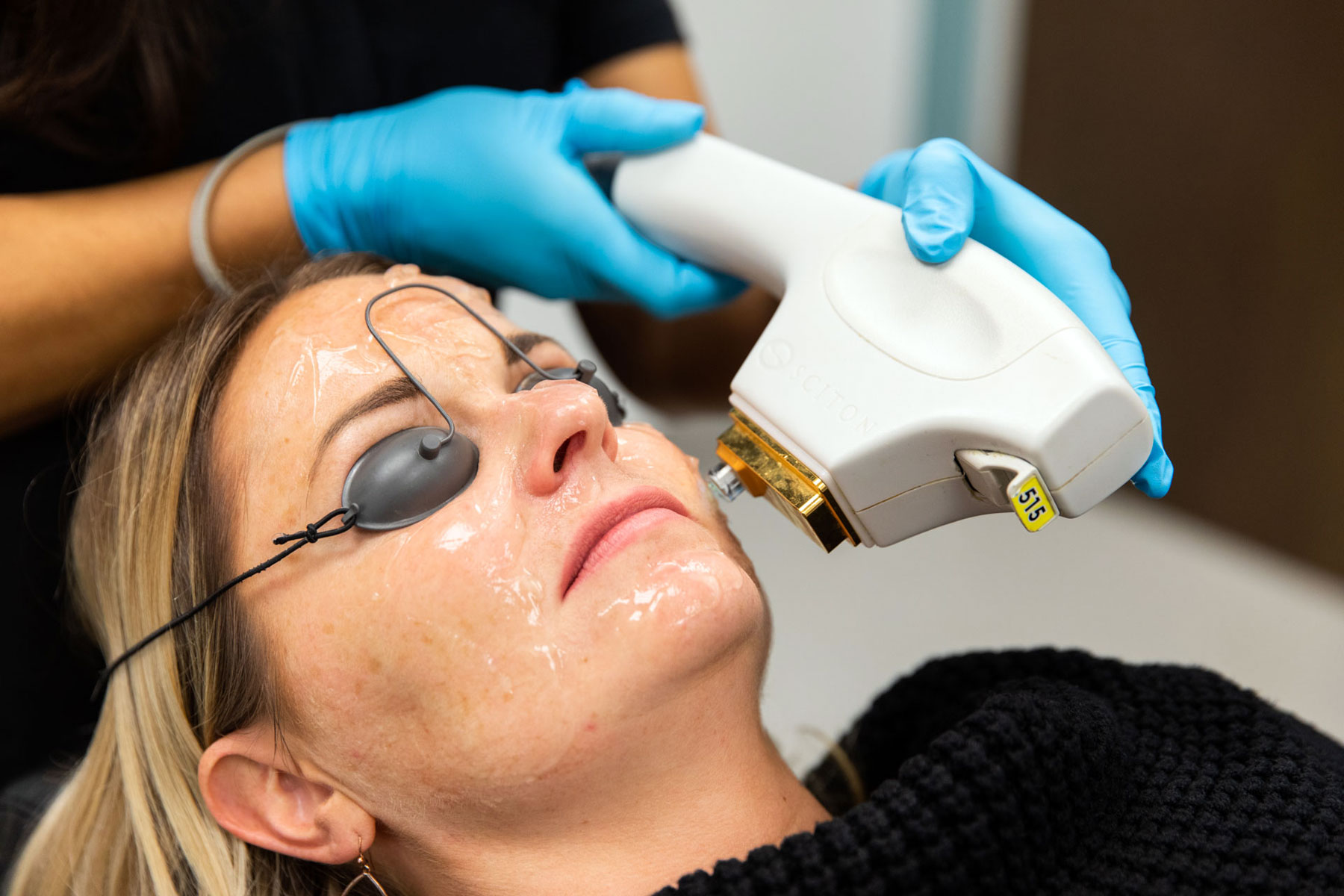 What areas can be treated with laser hair removal?
BBL Forever Bare Laser Hair Removal can effectively reduce unwanted hair on various areas of the body. Common treatment areas include:
Face: Upper lip, chin, cheeks, sideburns.
Body: Underarms, arms, legs, bikini line, back, chest, abdomen.
Intimate areas: Brazilian, bikini, pubic area.
Neck: Front or back of the neck.
Hands and fingers: Removal of unwanted hair on the hands and fingers.
Feet and toes: Removal of hair on the feet and toes.
During your pre-session consultation, our expert aestheticians Jillian and Brianna will assess your specific needs and customize the treatment plan to target the areas you wish to address, ensuring comprehensive and precise results.
Before & After Forever BARE BBL Hair Removal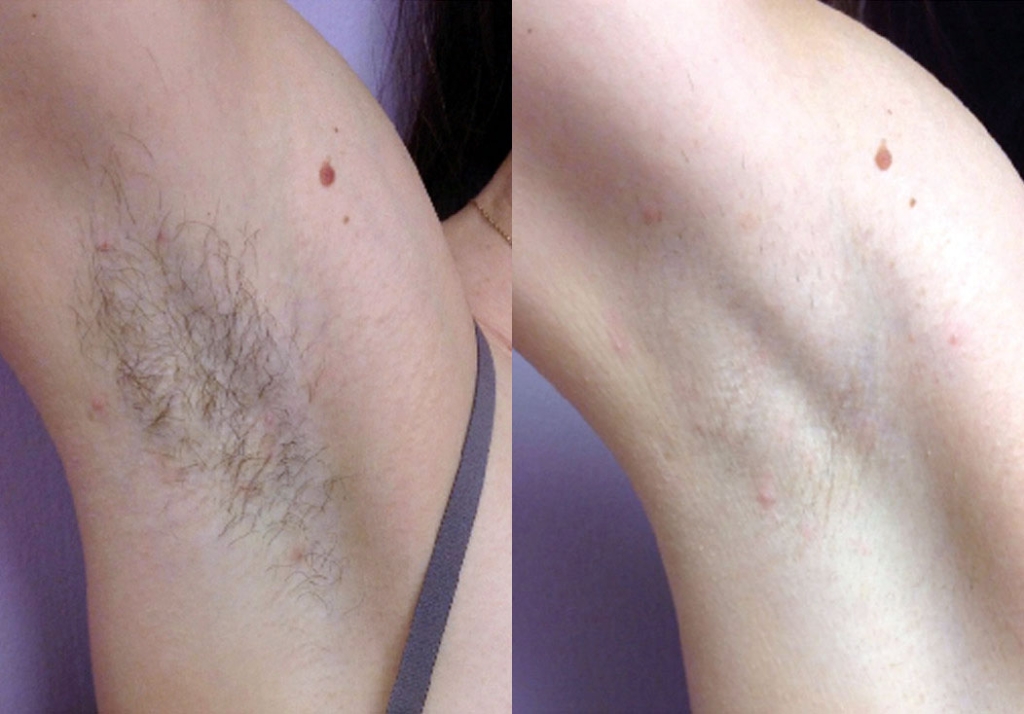 4 moths post 3 Forever Bare BBL Treatments (Elizabeth Hagberg, MD)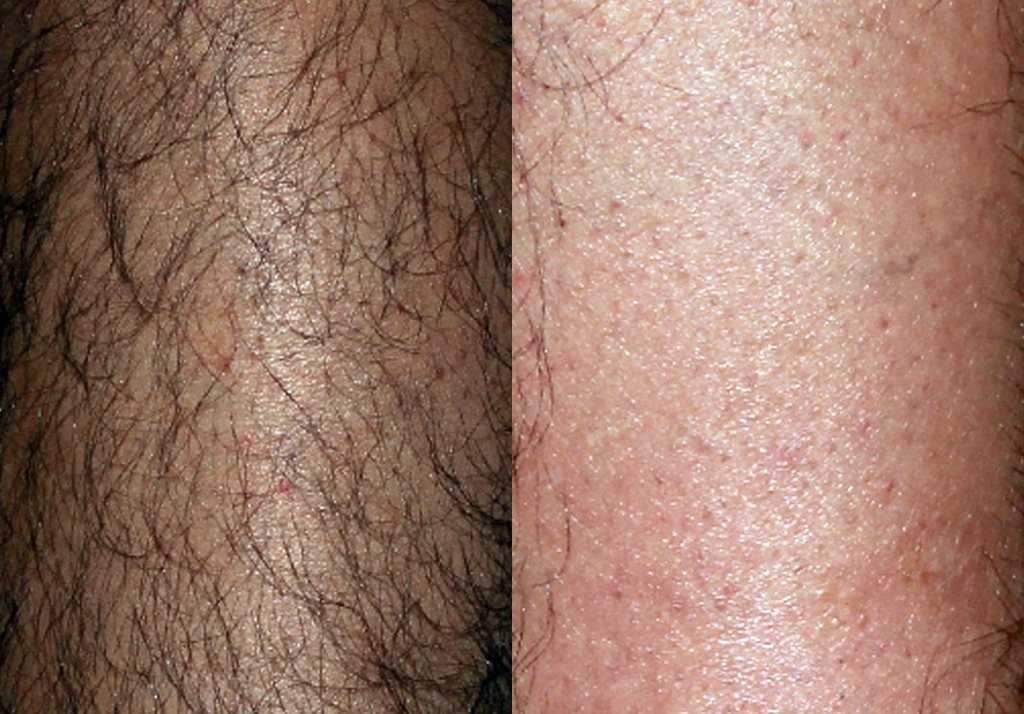 6 months post 3 Forever Bare BBL treatments
Questions & Answers
How many sessions are needed?
The number of sessions required varies depending on factors such as hair thickness, growth cycle, and treatment area. Generally, a series of treatments are recommended for optimal results.
Is the treatment painful?
Many people describe the sensation as a mild warming or tingling feeling. The procedure is generally well-tolerated.
Are there any side effects or downtime?
Temporary redness or mild swelling may occur immediately after the treatment, but these typically subside within a few hours.
Is there any downtime?
No, there is typically no downtime after Forever Bare. You can resume your regular activities immediately after the treatment.
Can all hair colors be treated?
Forever Bare is most effective on darker hair, as the laser targets the pigment in the hair follicles. Lighter hair colors, such as gray or blonde, may not respond as well to the treatment.
How much does it cost?
Please refer to our fee schedule for details on laser hair removal pricing and package options.
GET STARTED
"*" indicates required fields