Committing to a good diet and regular exercise routine is essential to maintaining a fit, toned figure. However, eating right and working out aren't always enough. Your body is genetically predisposed to store fat in certain areas.
If you're struggling with stubborn pockets of fat that remain resistant to diet and exercise, liposuction may be the right solution to help you attain the beautifully sculpted body contour you desire.
Get Started
Liposuction in Nanaimo and Victoria
Liposuction is a surgical procedure that removes unwanted fat deposits from specific areas of the body and face, such as the abdomen, hips, thighs, buttocks, upper arms, cheeks, neck, and chin. The procedure is performed using a cannula (a thin, hollow tube) that is inserted through a small incision in the skin and is used to suction out the excess fat.
Liposuction was approved for cosmetic use in 1982. Since then, it has become one of the most popular cosmetic surgery procedures worldwide.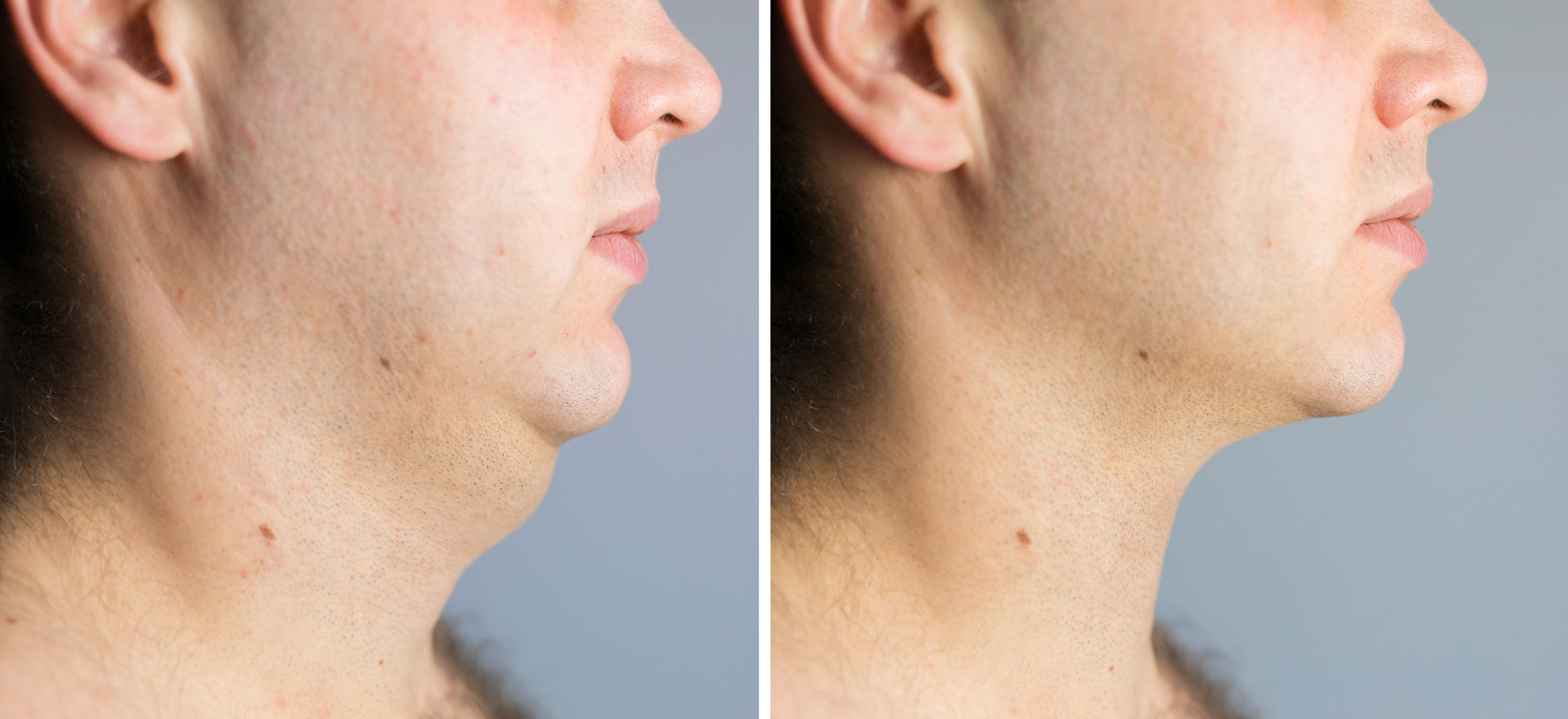 Who is a candidate for liposuction?
An ideal liposuction candidate is someone who checks most of these boxes:
Close to their ideal body weight
Able to maintain a stable weight
Has excess fat deposits in specific areas of the body, such as the abdomen, hips, thighs, arms, and chin
Has tried diet and exercise but has not achieved their desired results
Has good skin elasticity and muscle tone
In good overall health, without medical conditions that could interfere with the surgery or recovery process
Non-smoker
Able to take time off for proper recovery
Has realistic expectations for the results of the procedure
Questions & Answers
Is it a weight loss surgery?
No, liposuction is not a weight loss surgery. It is a cosmetic procedure that aims to remove stubborn pockets of fat that are resistant to diet and exercise. Liposuction can be used to contour and reshape specific areas of the body, but it is not a substitute for weight loss or a healthy lifestyle. Patients who undergo liposuction are typically at or near their ideal body weight and are seeking to address localized areas of excess fat.
How much does it cost?
Typically, the cost of liposuction is between $3,000 and $10,000 and depends on a number of factors, such as the number of areas treated. This can significantly vary from patient to patient. During your initial consultation, Dr. Barnsley will discuss your goals, assess your physical characteristics and recommend a customized treatment plan that can help you achieve your desired outcome. He will explain all of your available options and provide you with cost estimates to help you make an informed decision.
Do you offer financing?
We understand that cosmetic treatments can be a significant investment, which is why we offer financing options through several providers. To learn more about how you can afford the treatment you desire over time, please follow this link. Our goal is to make it easier for you to achieve your aesthetic goals without financial stress.